We as a team posses the combination of the best talent from the industry and specialize in crafting unique creation with are client friendly and are based on the modern web development standards.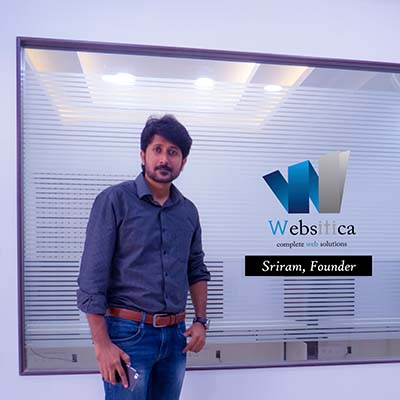 Sriram Ayyalusamy
Founder / Chief Operating Officer
An experienced Founder with 10+ years on a demonstrated history of working in the information technology and services industry. Sri Ram, Chief Operating Officer of Websitica Technologies has strong entrepreneurship professional skilled in Technical Support, WordPress, Application Testing, Web App Development, AWS, and Networking.
Vishnu Chidambaram
Chief Executive Officer
A Professional Software Developer from a Leading MNC, with a well-versed knowledge in Php, JavaScript, Selenium and react native, decided to enhance his entrepreneurship ideas and his past big hit projects on Web Application and Development and hence joined hands with Mr. Sri Ram for their startup Company.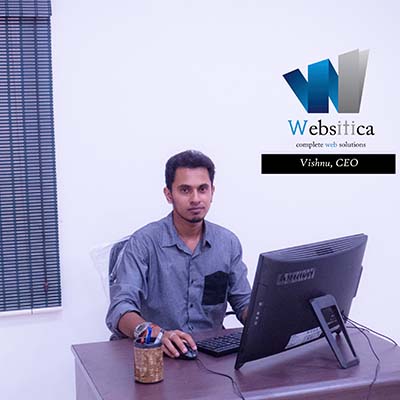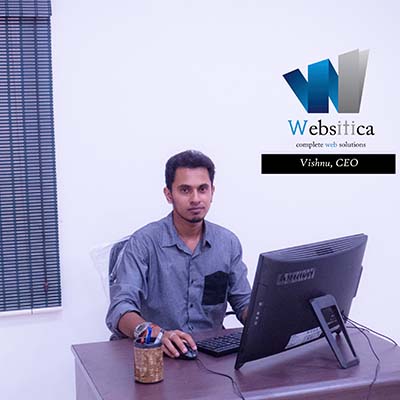 Vishnu Chidambaram
Chief Executive Officer
A Professional Software Developer from a Leading MNC, with a well-versed knowledge in Php, JavaScript, Selenium and react native, decided to enhance his entrepreneurship ideas and his past big hit projects on Web Application and Development and hence joined hands with Mr. Sri Ram for their startup Company.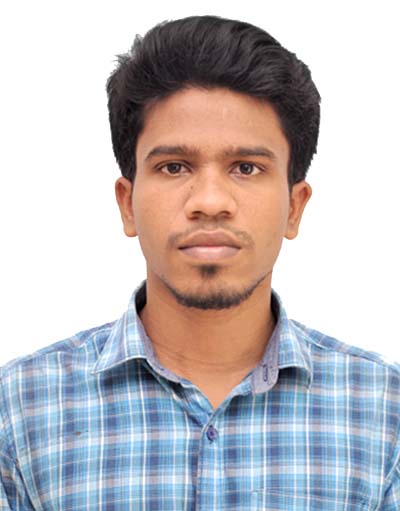 Greet our Senior Web Developer Ajay Ram Kumar, an enthusiast and experienced Php Developer with in-depth knowledge of Backend Development. On the top, he collaborates and contributed to the company and closely involved in satisfying clients Back development.
Projects with Sophus Info, Prokorp and Ecopmin Technologies on an ad-hock coding project.
By Pursuing a Bachelors Degree in Engineering, Ajay turned out to be the deserving web developer of Websitica Technologies.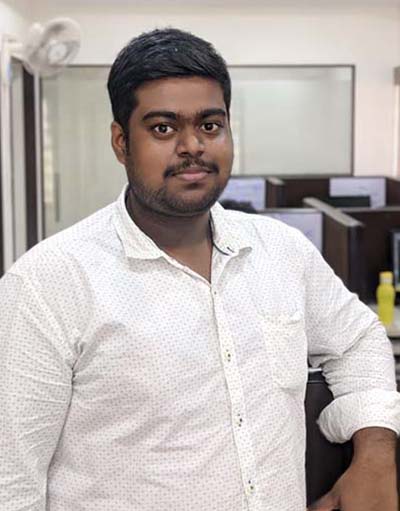 Say Hi, to this most captious and highly accomplished UX and UI Designer of Websitica Technologies, Sathish Kumar. Excelling in his Skills on UX & UI Designing came up with the most predominant works for our client which resulted in an excellent outcome on all of our web development Project.
IPCNA, Froh Pharmaceuticals, Elite Natual Products and count goes on for his fabulous work!!
Sathish pursued his Bachelors Degree in Engineering, loves to improvise more on UX & UI Designing in WordPress in Websitica Technologies.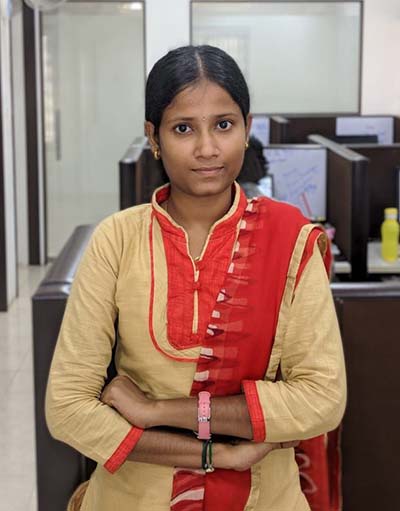 Wave hands to our sprouting Web developer, Sandhiya who is eager on the web development project and contributing her maximum in her every project. Talented in coding and interested in UX & UI designing, she is emerging as a core developer. She contributed to some of the client based projects and Kallal Abrasive is an excellent one to make a note.
Her projects with Homey Solutions, Kallal Abrasive, and Chennai bridal makeup artist was well satisfied and now she is working on more projects.
With a Background on Bachelors Degree in Engineering, loves herself and strives hard on being the best Web developer of Websitica technologies.
Work with us Today
Partner with our team members and work with our big projects.