Businesses strive hard to create and optimize content and share it with their customers.
And that's how businesses try to build their trust among the customers and establish their credibility and drive conversions.
But before that, your content should be attractive to have a look at it. Here is where content promotion comes into play.
Be ti more views to your website or blog posts or more traffic to your online store, these below tips will be damn helpful for effective content promotion.
#1. Emailing your subscribers
Your business can use email marketing to send information to subscribers.
Be it a small or large business, email marketing will help you with content promotion.
This includes multiple types of content such as key information, links to your website, and blog posts.
By including subject lines that are eye-ball catching, this can be one of the best ways to promote your content.
But know it's worth it, before investing all your time and efforts!
According to the survey, The Stats represent the sheer volume of emails sent every day is nearly 200 billion.
This is a clear and evident example that emails are spread across the globe and it's the perfect opportunity to use the email for content for promotion wisely.
Fetching an email address from your website and using it for marketing purposes is a common practice using various email marketing tools and software.
#2. Adding engaging images
Be it a wonderful article on your blog or an overlooked post that doesn't capture the attention of the audience is a typical waste.
That why many companies work constantly in their website content improvement and attract more potential customers.
Stanging out from other companies need extra effort, So keeping it engaging most of the time is very important.
Adding engaging images to your content. speaks who you are and adding appealing images can make a stronger initial impression on viewers.
Now that you can do these in extra to attract the curious audience.
– Adding images in email newsletters for all the promotional activities.
– Attaching an image to your social media posts every time while posting.
– Including the apt images along with each of your product descriptions, such as packaging, assembly, and the product.
– When you add relevant images, this can enhance the user experience.
By constantly reviewing your existing content and adding fresh images, you can decrease bounce rate, and improve your potential reach which is important when promoting your content.
#3. Using Company's Social media pages effectively!
Every business should effectively make use of social media in the most possible way to increase content promotion.
People use this social media for many purposes like entertainment, field research, education, and to communicate with those they are concerned about.
Business can actively distribute information and their promotional content to their new and potential customers.
As you know social media is a platform with huge visitors on a daily basis, it's a great way to promote your content to your followers.
And there are various approaches for content promotion on social media,
– Sharing via links on social media, posting on Instagram, and ads that direct people to new content.
– Posting Content on the Youtube channel.
This has the advantage of directly communicate with your followers and customers.
This can effectively promote your content in an environment that encourages interaction and sharing of information among the audience.
#4. Contact an influencer
Getting in contact with the influencer in social media is important for influencer marketing and it promises a wide reach of a unique audience.
Influencer marketing is more popular and continues to grow rapidly because people are more attracted to influencers than brands in general.
So coordinating with an influencer or micro-influencer can help your business reach new audiences.
Influencers thereby accepting your offer promote it on their page and this can get a great attraction from more people than your own company's social media might reach.
So when a relevant influencer promotes your product/services to followers, the content can have a positive impact on the business and these are the reasons why businesses are reaching influencer marketing!
They are to promote a brand or help with content creation or increase sales.
This will in turn encourage more shares, likes, and website visits for your business page.
So these are the most important ways and more, people to see your content, then you need to find the best ways to promote it. These five steps will, in turn, increase the traffic to your website and blog, more opportunities you have to boost your sales and promote your content will help you to drive success.
Check Out These Related Posts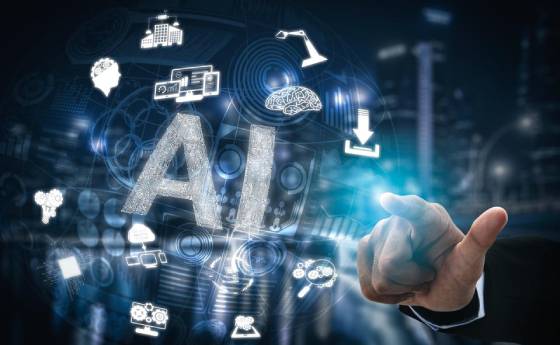 At Websitica, we understand the importance of having a website that is optimized for both search engines and user experience. That's why we offer a unique service that utilizes the power of Artificial Intelligence (AI) to improve your website's performance. One of the...