The international World is continuing to evolve in the birth of a new decade and Social Networking, Analytics, Screening along with other upcoming developments that have to be adapted to improvise your presence in your business.
But one element which stays forever is the need for an enticing website.
While there are tons of free websites, but keeping it competitive in the digital area is really in the hands of a web design company, So select the best among them.
Here are the reasons to select them,
Eye-catching at First Sight
Eye-catching is the key, your website should be one of such kinds which is more attractive catching eyeballs.
The success of the business is driven by the ability to catch attention in a matter of seconds.
In this modern world, research has shown that the average user judges within the first 15 seconds of arriving on a web page.
So move Wisley to a professionally designed platform means that every customer gets their best foot forward.
UX- User Experience
A poorly designed website doesn't act as a platform that attracts customers but can frustrate them.
Visitors are demanding visually appealing websites that are linked together in an orderly manner.
FOr while look for a Web design company look in for the projects and portfolio and also discuss your simple sitemap for your entire website
Reduced Bounce Rate
The one indicator which shows that your platform is doing great is that having a reduced bounce rate.
This bounce3 rate refers to the percentage of people on the site who only visit one page.
And the customer who bonce or who doesn't stay here don't engage with your material.
The main enemy of the bounce rate would be faulty designs.
By sorting out this problem this can increase the conversion and bounce rates dramatically.
Wider Browser Accessibility
Years before, any website created has to be compatible with Internet Explorer otherwise it would lag engagement or reach your customers.
Then there has been an evolution in the browser innovation since then and then came in the various forms of responsive website designs.
Hence, work with the professional web design team for maximum compatibility to meet the industry standards.
Cross-Platform Design
The demand for cross-platform has been increased and demand for mobile-optimized websites continues to grow in the future too.
And more than 51% of the total population uses the internet on a mobile device and the number is expected to increase to 75% by 2025.
So, the whole point is to make the website visible in all the browsers, all the mobile devices and in mobile and in other devices.
Hence a web design firm will provide you offer to your website anywhere your customers use channels.
Hence, Hire a web design company that acts as a partner for business progress and which also focuses on providing your customers with the highest quality services.
If you want any help,Contact us today to get a free quote.
Call us – +917601976099 | Mail us – [email protected]
Check Out These Related Posts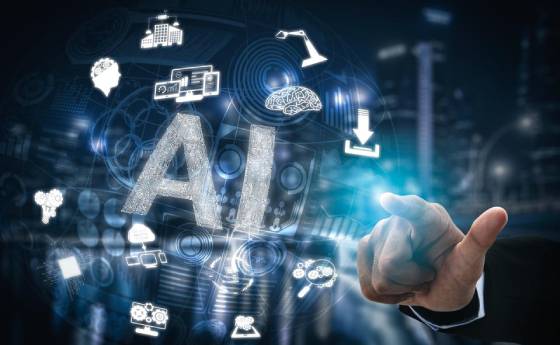 At Websitica, we understand the importance of having a website that is optimized for both search engines and user experience. That's why we offer a unique service that utilizes the power of Artificial Intelligence (AI) to improve your website's performance. One of the...