The study says that internet traffic is generated by search engines and is over proven in recent times.
Moreover, both B2B and B2C business websites get more than 51% traffic from an organic search result.
As you know the competition to make one's website rank on the first few positions in SERP (Search Engine Results Page) is fiercer than anything that every website is been chasing the first few positions.
Well to accomplish this there are no shortcuts but to practice SEO Search Engine Optimization- which only helps their website rank on the top few places in the Search engine results.
Practicing SEO is not only a continues but also requires constant supervision and updating.
However following a few basic and simple steps about SEO, and applying them can guarantee the website's ranking improvement.
Elaborating everything about SEO is a real challenge but here is a break down of integral SEO Concepts into small chunks for making it easy for you.
So, here are some important things & concepts which are easy to master the art of basic art of SEO.
#1. Optimizing SERP Snippets 
Search Engine Results Page is something that appears When we search something in the search box and the results obtained are in short SERP.
SERP Snippets, this consists of a search engine results page with 10 results. And this is usually divided into 3 sections. They are Page Title, URL, A short description / Meta Description.
Ok, Page Title is the title of the Web page and it should be within 55-60 characters so that it's can easily show it in the results, but having targeted keywords can be more meaningful and will help with the ranking.
The Meta Description can be a description within 156 characters which is inside an HTML tag that summarises the whole page's content. When the character exceeds then it's difficult to get ranked in the top and keyword-rich meta description can have a tremendous impact on the CTR( Click-through rate) form SERP and this helps in matching the web page relevancy.
The last is the URL, the most important component of SERP Snippet because the search engine remembers the web page URL. So creating a short, meaningful and keyword optimized URL is strongly recommended.
#2. Optimizing the Internal and External Links
Internal Links:
The internal link is a link which travels within the website from one page to different page to different domain and the main use of them being easy navigation.
The important reason for the internal link is that It should allow users to smoothly navigate a website.
Improper internal linking can lead to pages not getting ranked n SERP.
External Links:
External links are the links which contain other website or domain other than the source domain. In simple words, it connects to another website.
According to SEO experts, having external links on the most important source of organic traffic.
The use of External links helps the website to connect with other websites but also helps in maintaining a webmaster relationship.
External linking is generally found as a trend always among bloggers and is a proven technique to bring in more visitors to one's own website.
SEO wise it is important because,
They are considered as a mos stable metric for a website's popularity.
Linking to the third-party website implies the relevancy of the web page which is considered valuable fr major search engines.
The website gains the credibility of linking with the external domain.
The content relevancy between the source and the destination page is also valued.
Using an anchor text for linking and the number of domains linked destination page.
#3. Optimizing Anchor Text
Here is the list of more defining useful tips for web page anchor text which is widely used to optimize a web page process.
Relevant anchor text,
Having the most relevant target anchor text keyword will help them rank the website better in SERP.
Not spamming with too much anchor text.
But there isn't certain rule for an optimizing anchor text but what we can do is,
Avoiding toxic websites that clearly define avoiding websites that are not ranked or banned by search engines like high spam scores that are toxic which are likely to be avoided.
Avoiding Internal linking with keyword-rich anchors is suggested because using too many keywords rich anchor text puts a deep impact on the link profile.
Anchor text optimizing is tricky and sensitive, handle it carefully with falling in prays of spam which affects the ranking.
#4. Optimizing Social Profiles
Social Media Marketing, is commonly known as SMM and it is important by itself.
Even the Social Profile Pages can be optimized in accordance with the Website content for better ranking and visibility.
It only requires one thing and that is inputting relevant keywords or phrases in the profile pages, this enable them to rank better on Google or within the social network search itself.
This is also considered important because these social signals have evidently a direct and indirect impact on the web pages ranking.
Performing social activity like the likes, shares, reactions, pins, views or every other social media metrics in various platforms drive more organic traffic.
This can impact in generating brand awareness, inbound links, and online visibility, this also reduces the bounce rate of the website.
Finally, these have been extremely integral in terms of values in SEO.
#5. Upgrade Fresh Content
Getting your website updated on the website plays a significant amount of traffic to your blog and product/services.
The content which was relevant yesterday may not serve the purpose today.
So republishing the content is important to maintain your visitors which also leverages SEO benefits.
The SEO benefits mentioned earlier needs a lot of efforts to master and has to be done on a continuous basis. However, this article will educate you briefly on SEO.
If you stuck in SEO, we are here to help you anytime!.

Call us – +917601976099 | Mail us – [email protected]
Check Out These Related Posts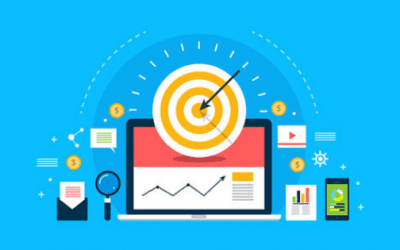 This article on Content marketing strategies will have more exposure to important content marketing practices that need to be replaced with old techniques and engagement and conversion this 2021.They are as follows, #1. Meeting your customer's journey! Mapping out a...