Once you are established your brand, then it's time to build your website. Then make sure you approach the firm with an initial consultation with a clear understanding of what you can expect from them.
The Initial Consultation
This is your discussion with your designer, and they should know about your brand, tell them about their unique value proposition and also any branding elements such as a logo or offers.
Also, this is the right time to point out other website features that you like the looks of or bring up specific design elements on your own web design project.
The Website Template
Then discuss if you are to design custom website design or proceeding with a website template both will provide your users with a better experience and allows you to fully express your branding in the same way.
The Images
Pitching ideas to the designers to utilize existing photos and other digital assets.
And Mostly logo has been created by the branding company and sometimes other graphics as well.
For those companies that do not have sufficient images or struggling to get one of their new web design project, a web designer can find appropriate stock photos and quote you a price accordingly.
The Backend Development
Web design is built with the foundation of coding that will keep things running smoothly.
It helps in the quick loading of your website and without any broken links or missing pages.
Also, a custom website should be easy to update so that any person in your organization should be able to update your site with minimal training.
The Mobile-Friendly Design
Having a mobile-friendly design is mandatory for all the websites and something you should expect your web designer to deliver.
The no. of people who are searching using their mobile devices continues to rise.
Some website expects Google to make the Mobile Index the primary index for search results which means that if you don't have that mobile-friendly site, the chances of not appear in the search results is high.
Integration with Social Media
It's important to integrate your social media accounts with your website as it attracts many audiences. Either you can display live or dynamic feeds on your website or automate outbound content for ease of distribution.
The Guide to Branding & Style
Once your website has been designed, then expecting a branding and style guide is common.
Giving a detailed list of all the hex codes for the colors used on your site will be useful in the mere future.
This will allows you to make updates or coordinate your online and offline branding as well.
The Landing Page Content
A web designer's job is not to write your company's content.
A copyrighter is the one who does it.
They also take your existing content and rework it so that it is searchable and looks nice on your landing page.
The On-Page Search Engine Optimization
What a web designer does is optimize your content so that it incorporates the primary keywords for your industry because of the fact that you need to rank high in Google's search results.
Also, they help you in,
Identifying the keywords, Provide you with detailed keywords, title tags and meta descriptions for each page of the website then Configure your site with the SEO plugin and submit your site to all of the search engines and finally Setup and submit an XML sitemap for your website.
They also provide exclusive training on how to make changes to your web design because it will save you money if you can make updates yourself without having to secure the services of a web developer.
After Website Completion
Once your website is completed, you've received training on how to make updates, then it's time to create a marketing plan.
Digital marketing services can help you put together a good AdWords program and an ongoing SEO strategy.
They will definitely help in driving visitors to your website and work on increasing conversions.
And don't forget to regenerate your website every three to five years, If you are planning so, then you should contact your web designer and have them go through the web design process again and start with the process.
Check Out These Related Posts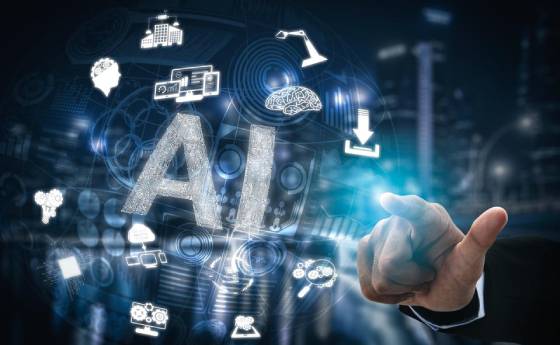 At Websitica, we understand the importance of having a website that is optimized for both search engines and user experience. That's why we offer a unique service that utilizes the power of Artificial Intelligence (AI) to improve your website's performance. One of the...