The first impression always has a lasting effect on people's minds.
Within a few seconds, you are value-weighted based on how you look and how you present yourself.
And some initial set of thoughts are automatically formed when your brand appears before the audience.
And these impressions are generally formed based on how you express and your gestures and the way you explain your skillset to the audience.
And this goes the same with the websites and online portals also but there are few things to note, and they are as follows.
Neat and clean gestures!
Minimalism can generate a greater audience and more leads crossing your insights.
Because people prefer simple and clean websites more than lavish and decorative websites for their needs.
But always prefer an approach that fits best for your exact audience.
Every businessman wants are great but when it comes to the online presence everyone wants an interesting butter cool website.
A website that can attract more visitors to make more sales and have a good brand identity in the minds of the people.
But the business should target what people want from their website which is sadly not followed by many.
Hence having a neat and clean website with the uninterrupted flow can help people engage with them easily are the ones who succeed.
Satisfying customer's needs.
Rather than beating around the bush understand your customer's needs precisely and that is all that they want.
Nowadays customers are on point with what they want and it's challenging for web design companies to offer the customer's needs and when the customers get what they really want they will not just love you but share their experience with their family and friends.
Optimizing the loading pages
The most common problem faced by many website owners can be the loading speed which is directly related to the bounce rate.
Reducing the loading speed can literally have any effect on reduced bounce rate and can be easily done by following the below rules,
– Optimizing images and content that are SEO friendly.
– Compressed Images to load quickly and free the cache.
– Availing high-end server services.
So it is always advisable for a web page to load within 2 seconds.
But if it takes more than 5 seconds then the probability of having a bounce rate is more than 38 %.
The speed factor is one important thing to be considered in SEO and ranking and it quickly determines how your website actually functions and it's totally judgemental.
If your website lags in low time this can create a negative mindset in visitors.
Therefore make sure you optimize the loading time promptly.
Attractive CTA buttons
CTA – call to action that takes place on the website when a customer reacts mostly by clicking on a button that directs them to avail of the product or services.
For an effective CTA to happen, it is very important to ensure that the flow of the page is not disturbed while designing the website.
CTA is the most important aspect in triggering the sales that motivate the visitors to perform the desired action they want.
The most common CTA triggers can be to fill out a contact form or drive them to your portfolio pages or simply look at yaar packages and this can naturally turn your visitors into customers.
To wrap up the entire content,
All these teachers are made possible at the very first impression.
But the hardest part is to maintain it throughout and once lost it's very difficult to get back.
So every business can be successful if they don't overcome it to the customers but keeping it crisp and worthy to their needs.
If you want any help,Contact us today to get a free quote.
Call us – +917601976099 | Mail us – [email protected]
Check Out These Related Posts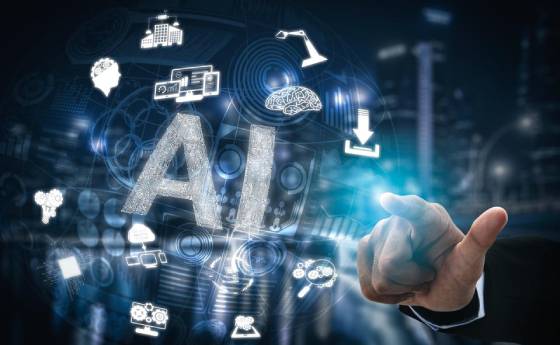 At Websitica, we understand the importance of having a website that is optimized for both search engines and user experience. That's why we offer a unique service that utilizes the power of Artificial Intelligence (AI) to improve your website's performance. One of the...