Nearly 50% of the small business doesn't have a website, but now having an online brand awareness amidst the business, every brand is eager in establishing themselves greatly in their online platform knowing the importance of online presence.
But what are the needs of a good small business website, What are its key components?
Many people more than 60% of small business assumes that it's time-consuming to create a site with the right components. But once if a decision it is easier for a small business to develop and reach heights.
So, here are the components of great small business website examples.
An organized navigation bar is one in which a customer feels that it is easy to navigate. The point is it is user-friendly. But still many websites having a website fail to have a well-designed navigation bar.
Here are the tips for the user-friendly navbar.
Navigation Bar
The navigation bar should be present on every other web page apart from the home page and sometimes you can also have a sticky navbar, wherein the navigation area can stay at the top.
An appropriate Business design
A small business website's main achievement is based on who your target audiences are and rather it should focus on better user experience.
Having a small pinch of distraction will also distract your visitors and can potentially slow down your site, so it's very important to have a perfect design for an online presence.
So, here are the design features for every small business website should follow –
Having a responsive website
A mobile-friendly website with responsive design and greater engagement is most important for a small business website.
UX optimization
A Well organized, user-friendly layout, intuitive site structure is the key to any successful small business website design.
Call to Actions
Call to actions are the actions performed after a detailed website browsing. This is another way to guide the visitor towards conversion and few examples are Contact Us, Shop Now, Request A, Quote, Download Now, Learn More… etc.
Accessible contact details
To your surprise, a lot of businesses fail in providing the contact details fo them to their visitors clearly.
You should always be clear in providing information like Name of your business, Address of your physical location, Telephone numbers and email address to easily reach you.
Apart from that, having mentioned social media accounts on your website in the footer, this can add credibility and brand establishment among the visitors.
Your site should have a separate Contact Us page with a contact form, then link to the contact us page from the navigation bar.
Friendly 'About Us' page
This page is a great chance to tell your story to your visitors, to tell who you are and to establish a connection between your brand and your valid customers.
But many small business websites don't consider much importance to their About Us page, which is a great mistake.
With a little introduction, on the home page. About us, the page can describe your business journey from starting to the end. Actually People love to know about the business they are buying from.
Using realistic images of your team will boost more customer attention.
Blog on the website
The blogs on the website are useful not only for the giant companies but also for smaller businesses. in fact, they help your business in beating the local competition with improved search results.
Here are some advantages of having an onsite-blog.
The blogs on your website show that you are a knowledgeable person/brand.
This works as an excellent trust signal to your visitors by strengthening your online presence.
This is also considered as one of the online marketing strategies to bring new customers to your business.
By sharing these informative blog posts in your social media will give your business a broader audience and exposure.
But most of the small business owners don't give enough attention to the blog, which is a BIG mistake.
Some tips for a user-friendly blog design are as follows,
Organizing your blog post in chronological order with several categories.
Have an eye-catching feature image and a comment section below every blog article.
Social media share buttons on the left margin of each blog post is an ideal place for conversion
Follow a consistent visual style in the images and fonts you use.
Inclusion of all the components in a website will uplift your business in many ways.
If you want to any help in Web Designing for your business, We are glad in helping you. 
Call us – +917601976099 | Mail us – [email protected]
Check Out These Related Posts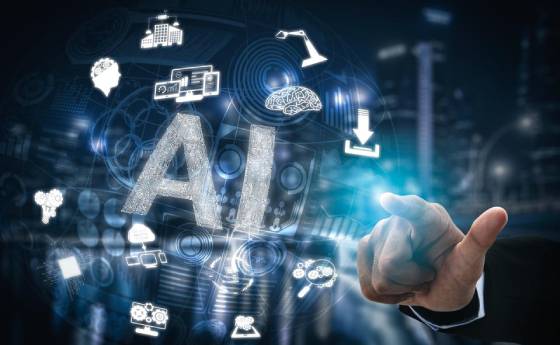 At Websitica, we understand the importance of having a website that is optimized for both search engines and user experience. That's why we offer a unique service that utilizes the power of Artificial Intelligence (AI) to improve your website's performance. One of the...