Website design starts from this process initially and is from either opting a single page or multiple pages.
We literally live in an era where mobile devices and social media becomes the major norms in society and people so responsive and instant in their reviews and suggestions while using product/services.
But comparatively, nothing works best single website, they are the most popular Web trends followed around the world till date.
Both single and multiple pages have their own pros and cons whereas single page websites are getting more fame and recognition whereas multiple page websites are more trusted among the users/visitors.
Hence the below details will provide you exact information about single websites versus multiple pages website.
Single page website design:
It is often considered as a spectacular design and it tells about web content summed up within that one particular page which is also considered as a powerful marketing strategy.
Those websites are simply coded which involves languages like JavaScript jQuery CSS and ajax, to perform its functions in a full swing.
The navigation easily slides to the respective part of the page, when the user walks into the website and focus on the relevant content which the user demands.
When can be Single page website is a good option?
Most people opt for the single-page website strategy just because it's a popular web Trend and which is clean with adaptive web design.
Single page website design minimizes the UI clutter and precise content is broken and displayed in several parts on the website.
Mostly all the single page websites are interactively designed for the audience by making them comfortable to visit the website again and again.
Users can easily navigate to the website without any distractions.
Mostly every single page websites are based on stories telling concept and visit are able to get them easily and absorb the message from the beginning till the end.
And also calling to the research more than 37 % of increase conversions happen on a single page website is just because the process smaller and attention span last longer and designed for various kinds of audience.
The main points to consider a single-page website are highly responsive and works best on the mobile.
Hence content published on the website appears smaller trunk on the mobile and it's easy to map another small screen perfectly sunset has fine you and touch screens become incredibly smooth.
Multi-page website design:
The multi-page website design is quite opposite to read single page website design and is multifunctional.
The content is widespread across the pages and there is a lot of content in all the pages.
This multiple-page website design suits best for big business and large enterprises of a variety of services weight and intensive content.
It's difficult for large organizations and enterprises to accumulate all the contact on one page so they adopt the multi-page website design strategy.
This website design travel across the internet and is websites are long-lasting and are more trusted by those who consider informative websites.
When is a multi-page website considered as a good option?
Talking about multi-page websites there are many advantages to be considered.
The first one being the multiple websites are unlimited scalability.
The organization can add more and more pages if they are expanding their business according to their preference and can adjust the navigation bar as required.
The navigation flow of the multipage websites is higher easily accessible because this is the traditional some of the website design.
As long as your navigation is understandable to the customers the website design is considered perfect.
The important feature of this multi-page website is that they are SEO friendly and digital marketing plays a vital role in SEO and multi-page website designs.
Single Page vs Multiple Page website designs
The above is the discussion on a single page and multiple page advantages.
To add more clarity to this website pages are effective according to your purpose of business and the existence of your business.
If you have varieties of services to offer to the customer then obtain multiple page website designs whereas when you are business purposes limited and very restricted to small and delivering certain services that not for a single page website.
But both having and the mobile responsive feature are considered most important.
However, the main aim of your website is to represent the whole aspect of your company and the services you offer, for example, if you sell a wide range of products then a multi-page website is a great option.
It has the potential to attract customers and represent you as a brand throughout the internet and is also known for its traditional navigation system which is great for SEO strategy.
However, there is no particular set of rules on a single web-page or multiple web-page design that exactly attract an audience but is entirely the business choice to choose either single or multiple page web designs.
Check Out These Related Posts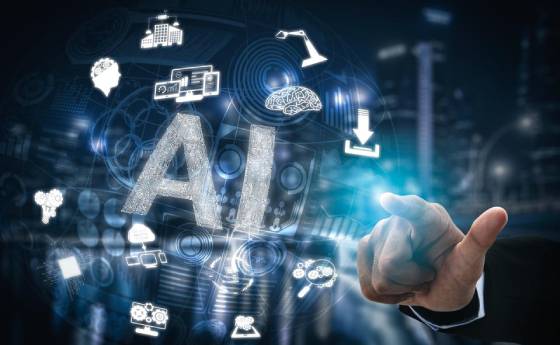 At Websitica, we understand the importance of having a website that is optimized for both search engines and user experience. That's why we offer a unique service that utilizes the power of Artificial Intelligence (AI) to improve your website's performance. One of the...