Every business strives to attract customers and win by influencing in a various way and one of the most popular methods is social proofing attention.
Social proofing is just imitating other people's actions if they really don't know how to respond to a particular situation.
Here is the list of ways provided in which you can make the best use of social proof for the business benefits.
1. Reviews matter!
More than 84% of the people online believe in online reviews as much as personal recommendations from their friends and families.
These reviews of basically the words that have been experienced by people with particular products/services.
This is also a means to read their love/hate to their services offered.
Many companies make use of email automation services to get valuable feedback from the customers and their experiences from the products/services.
Feedbacks or reviews are later used on their websites for social promotions and increasing their sales ratio.
2. Case studies
Case studies are something which steps above from reviews.
They considerably have more value in regards to reviews and feedbacks.
These are also the best form of social profiling because customers look for an in-depth review analysis from the service rendered by vendors.
Case studies are being essential for a business to business marketing and also for agency services.
This helps in bringing out detailed data and stats regarding the results obtained from the sales pitch.
At times this case study act as a personal portfolio for the clients.
3. Certifications and Badges
Certification badges have separate fan base respective of different fields of venue.
These are always considered as achievements among the competition.
We always love showcasing are achievements certifications and badges to our visitors right?
And it applies the same here, websites showcase the achievements to the visitors which can eventually turn them into their customers.
And an interesting fact is that it can boost you are sales by up to 30%.
This does mean that you are not only proud but your customers are also proud of availing the service from you!
4. Social following
The report says that the social network population has been whooping up to more than 2 billion and the number would increase like a snowball rolling from the hill every day.
Since there is huge traffic in social media, it is an easy but open door for many marketers to established brands to their customers to improve the trust factor.
It is not easy for companies to attract loyal social media followers.
The company should stay active in a persistent manner to build their followers.
Higher the number of followers in social media wood belt greater credibility for the brand.
Another way to increase your genuine followers is by posting creative but engaging content.
Upon doing this you can convert raving fans.
5. Brand Mentions
Media mentioning can also be the popular way to establish trust among visitors in getting more reputations among the audience which can serve as noteworthy proof.
Partnering with other brands or businesses or just mentioning them by adding their logos on your website will be an eye-catching moment for the customers who visit your website.
6. Numbers speak a lot!
Social profiles are all about numbers and no one can take me on that.
People rely on start and strongly believe them.
Numbers and stacks can easily raise the level of authenticity and may even force the customers to buy from you.
The various ways in which you can display numbers on your website are as follows,
Showcasing years of experience.
Showcasing the customers you served.
The total number of employees in business locations that you actually process.
And a comparative price range with your competitors.
The social profiling techniques can genuinely bring a greater difference for your brand and it can show how much the positive thinking about you and hi scan definitely help in building and genuine social followers for your brand.
If you want any help,Contact us today to get a free quote.
Call us – +917601976099 | Mail us – [email protected]
Check Out These Related Posts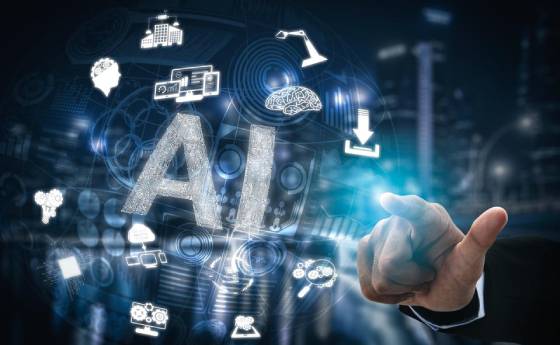 At Websitica, we understand the importance of having a website that is optimized for both search engines and user experience. That's why we offer a unique service that utilizes the power of Artificial Intelligence (AI) to improve your website's performance. One of the...