Website security is very crucial for business or any organization.
The risk of cyberattacks isn' the same for every website and varies from e-commerce websites to cig corporate websites.
Ther are more chances for even small websites to fall into preys of malware or hackers and chances are greater lose its good reputation.
The total number of cyber-attacks increase from day by day and the cost of recovering the website from a security breach to more than millions and this is the average cost for mid-size companies.
This will increase in the upcoming years if businesses don't take serious measures.
This can be avoided by taking simple and best steps to protect your website in most cases.
#1. Using Strong Passwords
A strong password c\are the first cause for the defense or security breaches. Every password related must be a complicated one with the following criteria.
A password
– must have 10 characters.
– shouldn't;t have any complete words/names.
– should have a mix of uppercase & lowercase, letters, numbers, and symbols
– shouldn't repeat from the existing one.
There are millions of password generates available online and you can make use of them. And making use of password managers available and enabling 2-factor authentication is also equally important to avoid cuber attacks.
#2. Regular Software Update.
Updating all software is important and just that it is not adding new features but it will also update patch security vulnerabilities.
using unsupported versions of your software or not updating your software will easily target for hackers.
And if your website is enabled with CMS make sure to upgrade to the latest version.
Upgrading plugins will also benefit in many cases.
#3. Having a regular back up your data
No matter how secure the website is, it is always important to know that the possibility of losing important data or site access is very high.
So because of this, it is important to always have a background check on the back copy of your website.
Most of the hosting services provide automatic back up but it is important to still save offline.
And this is still considered as a good practice.
There are many tools and plugins available to create a backup of your website into a database and if you have any doubts regarding this you can contact us.
#4. SSL Integration
SSL certificate on your website indicates that your website runs under a secured channel.
This also ensures that a hacker can't get in the middle and intercept the information from your website.
This SSL protects your website users against 'man in the middle' attacks.
SSL has become a standard feature for many websites, but it's important to integrate it right.
#5.Choose a secured hosting
It is always important to choose secure hosting and have to be aware fo the cyber threats happening around in order to protect your site from hackers.
In case of any security breach, you can communciatw\e with the hosting providers to quickly restore your site and resolve technical issues.
But before picking your hosting provider check if they can provide ongoing support with excellent customer service and quick response time.
Now here are some common signs which indicate a security incident;
– Your website can't be accessed
– Passwords related to your websites may not work.
– Critical data might be missing or altered in the database
– Your computer might either crash or run out of memory.
– Spam emails are received from business accounts.
So another precaution is to create a website security policy,
Specific requirements of the passwords are met and not to be leaked out.
State under which cases your works can share their work to email only after scanning attachments.
and it's mandatory to scan a removable device before attaching it to a computer and also be careful with any customer data that you store and who can access it.
Hence,
It is important to follow the above best practices to avoid security breaches & cyber-attacks.
If you want to design a new secured website or redesign an existing one with a particular focus on security, our team is here to help.
We adhere to the latest security principles, update our platforms regularly, and provide long-term support to our clients.
Contact us today to get a free quote.
Call us – +917601976099 | Mail us – [email protected]
Check Out These Related Posts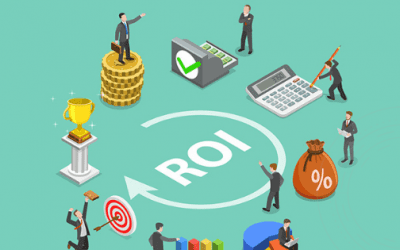 Some of the biggest yet weird complaints we hear from our clients are that we can't actually see the value of the strategies that are implemented in Digital Marketing. It includes a lot of time and resources, an approximate budget for every small business for testing...